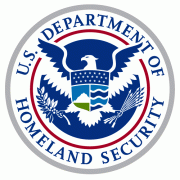 This is a reminder that the Federal Air Marshals are currently accepting applications for the Federal Air Marshal Service until March 31, 2022. Federal Air Marshals are deployed to assess, address and mitigate varying potential risks and threats to transportation and travelers.
**ACCEPTING APPLICATION THROUGH MARCH 31, 2022!** No law enforcement experience necessary.
An entry-level Federal Air Marshal serves as a Federal Law Enforcement Officer for the Department of Homeland Security with the Transportation Security Administration (TSA).
We are looking for passionate, young professionals to join this elite team!
Join A Mission That Matters
The mission of the Federal Air Marshal Service (FAMS) is to detect, deter and defeat criminal, terrorist, and hostile activities that target our nation's transportation systems.
Now Hiring Federal Air Marshals: Applications will be accepted until March 31, 2022.
Applicant Requirements
Minimum three years of work experience, or bachelor's degree or higher, or combination of education and experience
Successfully pass a pre-employment background check, including a polygraph
Successfully pass a medical evaluation and a physical fitness assessment
At least 21 years of age at the time of application
Maximum age of 37 at the time of appointment (Preference eligible veterans are permitted a waiver allowing for entry on duty prior to their 40th
birthday)
Conditions of Employment
Ability to obtain and maintain a Top Secret security clearance
Pass drug and alcohol testing
Meet and maintain Federal Air Marshal Medical Standards
Regular domestic and international travel
Successfully complete Federal Air Marshal law enforcement training program
Maintain firearms qualifications
Apply today!
https://jobs.tsa.gov/law-enforcement?utm_source=circa&utm_medium=epush&utm_campaign=fams_2022
Published on March 23rd, 2022
Last updated on March 25th, 2022